Yesterday, Manchester United issued a club statement denouncing the racist abuse against midfielder Paul Pogba that has transpired on social media.
Today, a Twitter spokesman released the following statement, outlining their plans to meet with both United and the United Kingdom based organization focused on driving discrimination out of the beautiful game, Kick It Out:
"Over the next few weeks, Twitter representatives will meet with Manchester United, Kick It Out and any other civil society stakeholders interested in hearing about the proactive work Twitter is doing to address online racist abuse towards certain footballers in the UK."
"We have always maintained an open and healthy dialogue with our partners in this space, but we know we need to do more to protect our users. Racist behavior has no place on our platform and we strongly condemn it.
"To this end, we look forward to working more closely with our partners to develop shared solutions together. In the meantime, for Twitter's part, we will continue to proactively monitor the conversation, and take aggressive enforcement action when content violates our Rules."
Additionally, some of United's star players have taken to Twitter to voice their disgust with these developments and express solidarity with Pogba.
United settled for a draw at Wolverhampton Wanderers Monday night, in a game where Pogba, instead of Marcus Rashford, took a penalty kick, which he then missed. The decision to have Pogba take the PK, and the general protocol for how United decides who handles spot kick duty, was widely criticized last night. Club legend and Sky Sports pundit Gary Neville was very critical of the situation.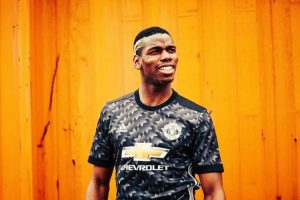 That said, Rashford defended his embattled teammate, both in post match interviews and on social media. United made a public statement on Tuesday announcing their intentions to investigate those racially abusing Paul Pogba online, and quite possibly, take punitive action against them.
Hopefully, United, now joining forces with Twitter and Kick It Out, will find some success as they attempt to rid the sport of some of this ugliness.
Paul M. Banks runs The Sports Bank.net, which is partnered with News Now. Banks, the author of "No,  I Can't Get You Free Tickets: Lessons Learned From a Life in the Sports Media Industry," regularly appears on WGN CLTV and co-hosts the "Let's Get Weird, Sports" podcast on SB Nation. 
You can follow Banks, a former writer for NBC Chicago.com and Chicago Tribune.com on Twitter here and his cat on Instagram at this link.
Powered by

Sidelines
Follow paulmbanks