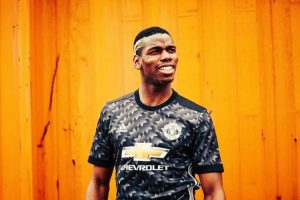 Manchester United are through to the FA Cup quarter-finals after beating Chelsea  handily at Stamford Bridge tonight 2-0. United got goals from Ander Herrera and Paul Pogba, while the current trajectory of the two managers on the sidelines on Monday couldn't be more diametrically opposed.
For Chelsea's Maurizio Sarri, it's starting to look like the beginning of the end. For United's Ole Gunnar Solskjaer, it was a very promising sign to see how well his side responded to his very first loss while on the job. The fact that they did so short-handed due to injury creates even more cause for optimism
Under Solskjaer, United have won 11 of the 13 matches that they have played. How have they improved so much? What's been the key?
Paul Pogba under Ole:

Games: 12
Goals: 9
Assists: 7

Unbelievable ??

— UnitedReview (@TheUtdReview) February 18, 2019
Trust said Paul Pogba; trust between the players and the manager.
"It is a beautiful win," Pogba told the BBC after the final whistle sounded. "Today was a great performance from the team, all of them. It wasn't easy. We did it. We are really pleased with that win."
"The team helped me get to my best. I give everything for them. They help me score goals and to make assists. We are just enjoying playing together.
"We are Manchester United. We play to win trophies. He [Solskjaer] took this job because he can do it. He trusts us and we trust him. Obviously we go for it, and we never know if we are going to win. We go to win."
-Elsewhere, the Manchester Derby, set for Old Trafford on March 16 (St. Patrick's Day eve, I guess), is among a group of six Premier League fixtures that need to be rearranged due to conflicts arising from the weekend's FA Cup results.
UEFA protocol states that Premier League fixtures cannot be held on the same night as Champions League or Europa League clashes, and thus the matches on that weekend in mid-March will be moved. Some may be rescheduled for midweek in late April, or even May.
Premier League Matches that will be rescheduled
Brighton v. Cardiff
Brighton v. Chelsea
Man United v. Man City
Tottenham Hotspur v. Crystal Palace
Watford v. Southampton
Wolves v. Arsenal
-Finally, ex-United winger Nani has found a new home, leaving Sporting Lisbon and joining Major League Soccer club Orlando City SC on a free transfer. He's now off to America!
"It is with a mixture of feelings that I leave the club of my heart," he wrote in a posting on his official Instagram page.
"On the one hand, I'm excited to face another new challenge in my life, but on the other hand, I feel truly nostalgic about leaving a home that has given me so much. Sporting means everything to me."
"Sometimes life provides opportunities that are good for everyone. And this MLS tour is interesting for me and my family and very appealing to the club as well."
Paul M. Banks runs The Sports Bank.net, which is partnered with News Now. Banks, a former writer for NBC Chicago.com and Chicago Tribune.com, regularly appears as a guest pundit on WGN CLTV and co-hosts the "Let's Get Weird, Sports" podcast on SB Nation. 
He also contributes sociopolitical essays to Chicago Now. Follow him on Twitter and Instagram. The content of his cat's Instagram account is unquestionably superior to his.
Powered by

Sidelines
Follow paulmbanks