UPDATE: new photos of Draft Town from the areas not yet open to the public. Media Preview at this link
Mel Kiper Jr. said on a recent call that he began doing Draft analysis back in 1978, and he was just one of three guys who was doing it 37 years ago. The 2015 NFL mock draft database on Walter Football, the largest collection on the internet, has 357 mock drafts. The NBA database on WF has just 24 mocks.
Also, you'll want to check out our 2015 NBA mock draft and our 2016 NBA mock draft. As well as our 2016 NFL mock draft.
In other words, football talking season is now distinct from football season. Football talking season, NFL Draft punditry season is year round.
Oh, and this year brings Draft Town, a giant outdoor festival, the likes of which the NFL has never held in conjunction with the Draft. Should be interesting!
1. Tampa, Jameis Winston, QB, Florida State 
Winston has probably more character red flags than any top tier, blue chip prospect in NFL Draft in recent memory, yet it's etched in stone that he's going number one overall. Yes, Jameis Winston, who's facing a civil suit over an alleged rape.
Winston, who's initial rape charges were reduced to sexual assault charges only because school and local authorities were lax in investigating. Not to make a Federal case out of this, but, oh yeah that's right, there is a Federal investigation into how Tallahassee and Florida State police handled the Jameis Winston rape charges.
And just about every media figure, outside of NFL Network's Mike Mayock, just "doesn't get it."
Mayock is figuratively, the only adult here, when it comes to evaluating Winston. Here's more on Mayock being proverbially, the only adult in the room on this one.
Here's video on the Buccaneers 'feeling more and more comfortable' with Winston:
Tampa Bay Buccaneers head coach Lovie Smith talks about Jameis Winston at the NFL Combine:
2. Tennessee,  Marcus Mariota, QB, Oregon
This is also the first NFL Draft in which Chip Kelly has absolute power in building his Philadelphia Eagles roster. That makes this draft one of the least predictable ever.
Kelly's ways and Mariota's presence means your NFL mock draft will likely get shredded into a million little pieces on Thursday night. Joining me to discuss Mariota/Titans trade possibilities is 750 The Game Portland Program Director and Afternoon host Mike Ragz. He's on 5-9 pm Central, 3-7 Pacific on weekdays (follow him on Twitter @ragzthegame) He knows as much about the two Oregon Ducks icons as anyone
Have a listen to our podcast here as we cover a whole host of NFL Draft topics.
Other possibilities, if the Titans don't go QB, in the video below:
If you need brutally honest assessment of Jay Cutler, Jameis Winston, Marcus Mariota and the NFL Draft season (or at least the NFL Draft talking season) look no further than this video below from Fox Sports:
Here's a video with more on that HORRIFYING and FRIGHTENING Mariota sandwich bust:
3.  Jacksonville, Dante Fowler, DE/OLB, Florida
"I think a stud coming off the edge would make the most difference for the Jaguars at No. 3," said Mike Mayock on media conference call. Fowler fits that bill. Hey dude, that works for me. We did a whole separate feature on the Jags draft.
Peter Schrager says the Jags will focus on defense:
 4. Oakland, Amari Cooper, WR, Alabama
"He's an outstanding player for a big guy, has good body twitch, change of direction, really good hands, and competes hard on every snap whether he's blocking or running routes. And sometimes guys like him don't always do that, so that's a credit to him and his work ethic," said Will Muschamp, former coach of the Florida Gators. We explored the Raiders draft potential in more detail here; with a heavy emphasis on the wide receiver position. Oakland put together a great rookie class this year, maybe then can do it again this year?
Cooper is so good he prompted Alabama Offensive Coordinator Lane Kiffin to start celebrating a touchdown pass before the ball was even thrown (video here). Not before it was caught, before it was even THROWN. Just Cooper being wide open was enough to get him EXCITED.
Schrager's Mock Draft: Oakland Raiders, video below:
5. Washington, Leonard Williams, DE/DT, USC
Speaking of Kiffin, we move on next to one of his recruits. Washington has so many issues, I don't where to start. They'll probably go best player available.  Williams is a tremendous value at #5. This draft is so loaded at DL, that the entire top ten will be filled with value picks.
The Redskins have players on the edges already; they have pass-rushers too. However, this is too good a value to pass up, plus in today's NFL, you can never have enough players at these positions.
Fox Sports Peter Schrager tells us who the Redskins could pick at no. 5
6. New York Jets, Kevin White, WR, West Virginia
New York did a good job of filling some of their needs during free agency. So they can go best player available, but when you're facing Tom Brady twice a season, you can never have enough pass rushers. On the other hand, when you have two elite receivers in this class, and one of them, if both are still available, how can you pass that up? Imagine how much better the Jets receiving corps would be by adding White!
Peter Schrager's Mock Draft: New York Jets: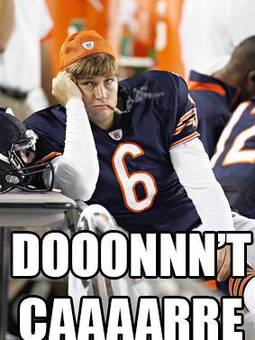 7. Chicago, Trae Waynes, CB, Michigan State
Cornerbacks in the first round back-to-back years? Yes, really. NFL Network Analyst Mike Mayock, on Waynes:
"Trae Waynes is very comfortable in press coverage. He jumps up there like all the Michigan State corners do. He understands the game. I know when you get a Michigan State kid coming off that defense, he's got a tough kid that will tackle that's been well-coached," said Mayock praising the Mark Dantonio system.
Go here for more on Waynes
Of course, what the Bears actually need, more than anything else in this world, is a quarterback who  "DOOES CAAAAAARE!" However, they won't be able to get a new signal caller in this draft class. In 2016 though, that could happen. They might be able to move Jay Cutler, and draft his replacement next year.
Below, you'll find video articulating the second greatest Jay Cutler drunk story ever. (You already know what story is the first greatest Jay Cutler drunk story ever.
8. Atlanta, Alvin Dupree, DE, Kentucky
Falcons really need a pass rusher, I think that's what they'll focus on first this April. Kiper agrees:
"Pass rusher, is at the top of the list and they're one of those teams that need that. It's going to fall pretty well for them," he said. Yes, the deepest part of this draft is pass rusher. This is a pick that make sense for their new, defensive minded head coach Dan Quinn.
Here's a video focus on the Falcons' number 8 pick.
9. New York Giants Brandon Scherff, OT, Iowa
"He's not just a weight room freak," Iowa Hawkeyes tailback Weisman said of senior UI OT Brandon Scherff.
"He's a football freak." Mayock rated Scherff as the #1 OT in this draft.
Go here for more on Brandon Scherff including our exclusive podcast with him 
Peter Schrager's Mock Draft: New York Giants. Video below:
10. St. Louis, Andrus Peat, OT Stanford
Hey, Rams fans, guess who ESPN scheduled to reporting directly on your team on NFL Draft night during their broadcast?! Yes, her. Sounds like a good time. Especially given what Britt is known to say about heavier-set people. 
For the last two weeks, the national mainstream media portrayed Britt McHenry as a real life combination of Regina George from "Mean Girls," the evil twin on "Sweet Valley High," and Nicole Kidman's character in "To Die For."
11. Minnesota, Byron Jones, CB, Connecticut
The Vikings have needs at CB, and with Waynes off the board Jones steps in as the next best option. Marcus Peters from Washington is a high first round talent, but there's way too many off-the-field concerns with him.
12. Cleveland, Danny Shelton, DL, Washington
The Browns have plenty of team needs; and DL is right there at the top. They were last in the NFL in run defense, and Shelton is as much of a run stuff as it gets in this class.
13. New Orleans, Vic Beasley, DE/OLB, Clemson
The Saints defense has made some strides in the past couple years, but they still have a ways to go. They should go defensive BPA: best player available. Also, Rob Ryan could use another edge rusher.  Say what you want, good or bad, about Beasley, but he is the best edge rusher in this class. No one sets the edge better in the 2015 class.
14. Miami, DeVante Parker, WR, Louisville
Dolphins still don't have a legit #1 receiver, so they might be wise to use this pick to plug that hole.
15. San Francisco, Arik Armstead, DT/DE, Oregon
"At 6-8, 290, he's the most physically imposing defender that they have," said Fox Sports Charles Davis of Armstead.
"He's a defensive end in the 3-4, it's not necessarily a big run production type of position, what we does for them is exactly what they ask, he's a wonderful player and has a really bright future ahead of him."
Niners like length in their DL, and this former basketball player has a giant wingspan. Given all the needs S.F. has in their front seven, this pick almost makes too much sense.
Go here for more on Armstead
16. Houston, Melvin Gordon, RB, Wisconsin.
Melvin Gordon is the top amateur back in the country, not Todd Gurley. Maybe things would be different if Gurley didn't get hurt, but he did. Yes, the Texans have Arian Foster. Yes, RB is not their biggest need. However, they'll need running back depth in 2015 because they didn't get a QB this off-season and you can be damn sure they won't be a real hard core passing team this autumn.
MelGo could be Foster's heir apparent.
17. San Diego, Cameron Erving, C/OT/G, Florida State
Word is that the Chargers are looking to upgrade the OL first. How true that word is….who knows, professional lying is taken to an art form this time of year, but the Chargers really could use an upgrade in this position group. Obviously the Phillip Rivers and Marcus Mariota trade rumors would destroy all S.D. mock draft picks.
18. Kansas City, Breshad Perriman, WR, Central Florida
Perriman is no "mid-major" level of talent. He can play with the big boys. Actually, you could say the same about UCF- they're up in the highest rung now. And as you've heard ten zillion times now, the Chiefs WRs didn't have even one single touchdown catch last season.
Also, "it's a passing league" and other cliches you've over and over and over again.
19. Cleveland from Buffalo, Ereck Flowers, OT, Miami
Hoyer might have had more staying power if he had a better OL to work with. Or maybe this will be Johnny Manziel's team now?  Who knows, the Browns might be wanting to jettison him actually, but only if they can something substantial in return. It will be a very, very interesting offseason in Cleveland. Whoever is QB1, he needs better blocking for certain. Supposedly the Browns want a better option than Mitchell Schwartz. The idea is to then move him inside, so you'd be improving the line in two positions by making just one acquisition.
It's just a question of when the Browns go OT – at #12 or at #19?
20. Philadelphia, Nelson Agholor, WR, USC

With all the losses the Eagles suffered at receiver this offseason, it's hard to imagine them picking a position other than WR in this 2015 NFL mock draft. This is also the first NFL Draft in which Chip Kelly has absolute power in building his Philadelphia Eagles roster. That makes this draft one of the least predictable ever.
Kelly's ways and Mariota's presence means your NFL mock draft will likely get shredded into a million little pieces on Thursday night. Joining me to discuss Mariota/Titans trade possibilities is 750 The Game Portland Program Director and Afternoon host Mike Ragz. He's on 5-9 pm Central, 3-7 Pacific on weekdays (follow him on Twitter @ragzthegame) He knows as much about the two Oregon Ducks icons as anyone
Have a listen to our podcast here as we cover a whole host of NFL Draft topics.
This video below might give us more insight into Kelly's potential master plan:
21. Cincinnati, Malcolm Brown, DT, Texas
The Bengals have actually stayed away from drafting players with character issues in recent years, defying the stereotype. I predict they'll do that again here. Brown is clean and a model citizen, so Cincy takes him instead of all the talent available out their with red flags.
22. Pittsburgh, Kevin Johnson, CB, Wake Forest
Rebuilding the secondary has emerged as a need for the Steelers. Johnson is the better pick over any safety in this class, including Landon Collins. He's a good value and needs-based pick here at 22. As you've heard many times, this is a very weak safety class.
23. Detroit, Todd Gurley, RB, Georgia
Lions need a replacement for Reggie Bush/someone to split carries with Joique Bell. The NCAA b.s. didn't really drop his draft stock that much (as everyone knows the NCAA is as much of an abominably corrupt joke as FIFA), but the injury certainly dropped Gurley down the boards.
Go here for more on Gurley.
24. Arizona, Eric Kendricks, ILB, UCLA
Arizona needs depth at the linebacker position. One of the most fun components of making a 2015 NFL mock draft is trying to figure out what happens when you get way down here in "best player available" mode.
25. Carolina, Jake Fisher, OT, Oregon
Cam Newton needs better receivers to work with and/or better blocking up front.
26. Baltimore, Jaelen Strong, WR, Arizona State
Ravens will likely continue their youth movement on defense; and go defensive best player available.
27. Dallas, Jalen Collins, CB, LSU
The Cowboys really need a corner. Seriously dude, like, they really need a cornerback, broham. The 6-foot-2, 195-pounder is a long corner who has some athleticism, and runs quite well. I know, I know, another CB from LSU, that didn't work out so well last time. Hey man, this guy is NOT Morris Claiborne.
Go here for more on Jalen Collins
28. Denver, T.J. Clemmings, OT, Pittsburgh
Federal, state and local laws mandate that you must mock an OL to the Broncos in your 2015 NFL mock draft.
29. Indianapolis, Landon Collins, S, Alabama
There are no safeties in this draft; that's been very well established- over and over again. That said, the Colts really need a Safety, and Landon Colins is the only one this year with first round potential.
30. Green Bay, Eddie Goldman, DT, Florida State
The 2015 NFL mock draft will be like every other year when it comes to mocking the Packers selection: very unpredictable and mysterious. Ted Thompson is truly a "value GM." However, defense needs to be priority, most likely on the DL.
31. New Orleans, Randy Gregory, DL, Nebraska
Randy Gregory, along with Shane Ray and La'el Collins, are this draft's biggest wildcards. No one has any idea where they'll actually end up. Today, more bad stuff came out from NFL Media and NFL Network about Gregory. He could drop out of the first round altogether.
Said NFL Network Analyst Mike Mayock:
"I think Randy Gregory is totally intriguing. I'm not sure if he's Jason Taylor on the plus side or is he going to be the kid Miami took a couple years ago at No. 3 on the negative side, Dion Jordan."
Go here for more on Gregory
32. New England, Jordan Phillips, NT, Oklahoma
With Vince Wilfork's departure, the most obvious need to fill is the interior of the defensive line.
This 2015 NFL mock draft is over, and it's listed on numerous databases, including Walter Football, DC Pro Sports Report, and Eat, Drink and Sleep Football. It was listed as one of the "45 most favorite NFL mock drafts" on Sports Capping. 
Paul M. Banks owns, operates and writes The Sports Bank.net, which is partnered with Fox Sports Digital. Banks, a former writer for the Washington Times, currently contributes to the Chicago Tribune RedEye edition. He also appears regularly on numerous sports talk radio stations all across the country.
Follow him on Twitter (@paulmbanks) and Instagram (@paulmbanks)
Related Posts via Categories