The Merseyside derby comes at the perfect time to get Liverpool FC refocused and quickly over the disappointment of the Wednesday night Champions League loss at Paris Saint-Germain. Reds manager Jurgen Klopp hit out at the officiating in that defeat, and the play-acting of Neymar frustrated Liverpool as a whole.
Defender Andrew Robertson spoke up against the Neymar theatrics, and now midfielder James Milner has publicly remarked on this topic as well. "You can't really be surprised by that," Milner said. "If you are surprised by that, you are a bit foolish."
"As a player you can't just do anything about it can you? It's then in the referee's hands to give fouls if he thinks it is a foul."
"As players, you know that in Europe decisions are probably given slightly easier than they are in the Premier League. But that is part of European football. I am used to that now."
Perhaps now the Reds can channel their frustrations and angst into beating Everton, one of their biggest rivals, on Sunday at home. Milner is part of a position group that is currently under fire right now, and will need to overcome the absence of their team skipper, Jordan Henderson, who is suspended for this one.
Let's take a look at who is likely to be in the first team for the Reds at Anfield versus the Toffees.
The Bank Liverpool FC Starting XI Prediction for the Merseyside Derby (4-3-3)
Forwards: Mohamed Salah Sadio Mane, Roberto Firmino
Midfielders:  Georginio Wijnaldum,  Fabinho, James Milner
Back line:  Andrew Robertson, Virgil van Dijk, Dejan Lovren, Nathaniel Clyne
Goalkeeper:  Alisson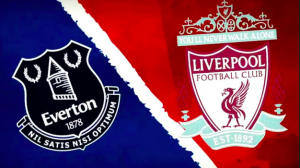 Merseyside Derby FYIs
Injury Report, Team News, Match Preview: go to this link
Kickoff: Sunday, December 2, 11:15 am EST, 4:15 pm GMT, Anfield, Liverpool
Merseyside Derby Odds via SportPesa: Liverpool FC 4/11  Draw 15/4   Everton 15/2
Prediction: Liverpool FC 3, Everton 1
As always, feel free to post your own Merseyside derby starting XI predictions, as well your best guess as to what the final score will be on Sunday.
Paul M. Banks runs The Sports Bank.net, which is partnered with News Now. Banks, a former writer for NBC Chicago.com and Chicago Tribune.com, regularly appears as a guest pundit on WGN CLTV and co-hosts the "Let's Get Weird, Sports" podcast on SB Nation. 
He also contributes sociopolitical essays to Lineups.com and Chicago Now. Follow him on Twitter and Instagram. The content of his cat's Instagram account is unquestionably superior to his.
Powered by

Sidelines
Follow paulmbanks