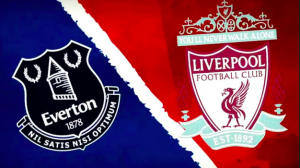 The Merseyside derby always brings out strong emotions on both sides, and the latest renewal of the rivalry features a managerial war of words. Neither Liverpool manager Jurgen Klopp, nor any of the players currently on his roster, have ever lost to Everton, and that has to give the Reds a ton of confidence heading into the 233rd meeting between the two clubs.
Klopp is so confident that he made a colorful metaphor expressing his belief that this match is much bigger for the opponents than it is for him. The German said this match is a World Cup Final for Everton, and Toffees boss Marco Silva has taken issue with this comment and struck back.
"I didn't see [a] big, big difference," Silva said at a news conference today, in regards to the first meeting, won by Liverpool 1-0, in December.
"I managed my first derby with Liverpool in December and what I felt was a special match for both teams."
"They celebrated that lucky goal — a lucky moment they had in the last seconds of the match — [like it] was a final of World Cup for us and to them. They celebrated more or less the same. I didn't see a big difference."
Let's take a look at the fitness situation for both sides.
For Liverpool, long-term absentees Joe Gomez and Alex Oxlade-Chamberlain remain out, but Roberto Firmino could return after suffering an ankle injury against Manchester United.
Finally, Dejan Lovren is on the mend from his hamstring problem, but the Merseyside Derby may come too soon for him.
Everton do not appear to have any fresh injury concerns heading into this one. Leighton Baines is nearing a comeback from a rib problem that has kept him out since the beginning of February.
However, given his depth chart status behind starter Lucas Digne, the Toffees are at first team full-strength, more or less, for this one.
Merseyside Derby: Liverpool at Everton FYIs
Kickoff: Sunday, March 3, 4:15 PM local, 10:15 am CST
Starting XI Predictions for both teams: go to this link
Form: Liverpool DWDDW, Everton WLLLW
Google Result Probability: Liverpool 58%,  Draw 25%, Everton 17%  
Odds: Liverpool 7/11, Draw 16/5, Everton 5/1
Prediction: Liverpool 2, Everton 0
Paul M. Banks runs The Sports Bank.net, which is partnered with News Now. Banks, a former writer for NBC Chicago.com and Chicago Tribune.com, regularly appears as a guest pundit on WGN CLTV and co-hosts the "Let's Get Weird, Sports" podcast on SB Nation. 
He also contributes sociopolitical essays to Chicago Now. Follow him on Twitter and Instagram. The content of his cat's Instagram account is unquestionably superior to his.
Powered by

Sidelines
Follow paulmbanks