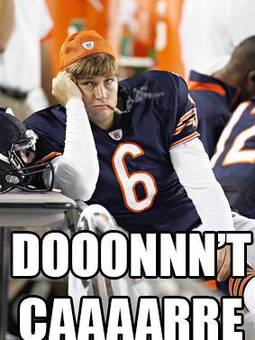 (UPDATE: Jay Cutler and FOX Sports both release statements announcing the former QB has retired and thus become a broadcaster; and a social media backlash ensues)
If you don't like Chicago Bears QB Jay Cutler, you will now, because this story makes Jay Cutler a million times more likable.
It's taken over three years but…the underground, urban legend of Jay Cutler has finally gone mainstream. For years, my friends and I have discussed this AWESOME story. I've hinted about knowing it in past articles, but never published any details.
Well here it is in all it's glory:
Follow paulmbanks