For most of us, it would be really nice to be in Dubai right now. That's where Manchester United is currently training- a place with clear skies and a temperature of 71 degrees at press time. For most of United's fan base that forecast sounds absolutely heavenly right now. United are back in the Middle East to train again, and today injured midfielder Paul Pogba flew out to join up with the rest of the team. 
The Frenchman missed the original departure date due to a gash on his left leg which required treatment.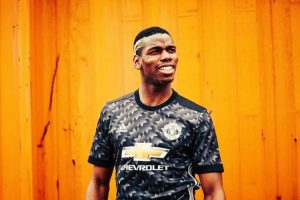 The knock came about due to a very controversial and strong challenge made by Jonjo Shelvey in the 2-0 win over Newcastle United last week. When United issued an official statement on the status of Pogba, ahead of the team's Dubai departure, they were optimistic that the midfielder would be fit for the Sunday clash at Tottenham Hotspur.
Given today's development, it seems very likely that he'll indeed be ready to go.
Elsewhere in Manchester United training midseason Dubai training camp news, a very special guest, a well-known celebrity athlete with superstar status in the United Kingdom.
On Monday afternoon, boxer Anthony Joshua and his entourage were on hand to watch United train; with special access of course. The accomplished pugilist is currently on a break in Dubai. According to the Daily Mail, "the heavyweight's close friends Jonathan Constant, Kevin Ayodele and James Mulley all videoed Manchester United train during the session."
Paul M. Banks runs The Sports Bank.net, which is partnered with News Now. Banks, a former writer for NBC Chicago.com and Chicago Tribune.com, regularly appears as a guest pundit on WGN CLTV and co-hosts the "Let's Get Weird, Sports" podcast on SB Nation. 
He also contributes sociopolitical essays to Chicago Now. Follow him on Twitter and Instagram. The content of his cat's Instagram account is unquestionably superior to his.
Powered by

Sidelines
Follow paulmbanks