John W. Henry, the American titan of industry who heads the Fenway Group (whose holdings include the Boston Red Sox and Liverpool F.C.) was in London yesterday to see his baseball team in action.
The BoSox fell 17-13 to the New York Yankees in Major League Baseball action at West Ham United's London Stadium, where close to 60,000 witnessed a ballgame that fell just a few minutes (it was four hours, 42 minutes in total) shy of becoming the longest nine inning affair in MLB history.
On a historically hot day in London, fans at the venue built for the 2012 Summer Olympics were treated to a game that featured 16 pitchers, 422 pitches and 37 hits.
It featured a 58-minute opening inning in which each team scored six runs. During the game, John W. Henry spoke with the media, and he expressed his happiness with how his FC performed last season. Liverpool claimed their sixth European title on the first day of this month, placing them third on the all-time list.
They also accumulated the third most points in Premier League history, but it was one behind Manchester City, so the Reds had to settle for a runner-up finish domestically. Henry said that this upcoming season will see Liverpool focus on winning the league title, not on defending the UCL title.
"To me winning in Europe is bigger than winning in England, but I think it's true the fans want it," Henry is quoted by Press Association.
"I know we're going to be focused on winning the Premier League next year."
As you may have heard, Liverpool hasn't won a league title since 1990.
However, last season was still a rousing success for the Merseyside club.
"Our guys gave it their all from the first day of the season to the last," Henry said.
"It's a long season, they played up to their capabilities and just gave so much effort.
"It didn't matter who the opponent was, they out-ran every opponent and I felt they deserved to walk away with a trophy. We walked away with the biggest one, so I'm very happy."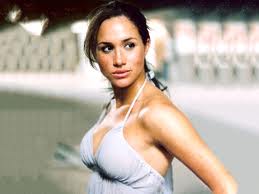 Prior to the game, in which both sides oddly wore their home white uniforms, the Duke and Duchess of Sussex, Prince Harry and his wife, Meghan Markle (who you might have heard a thing or two about, especially the part about her being American), received gifts from both the Red Sox and the Yankees during their clubhouse visits.
The royal couple were also on the field for the ceremonial first pitch.
Paul M. Banks runs The Sports Bank.net, which is partnered with News Now. Banks, the author of "No,  I Can't Get You Free Tickets: Lessons Learned From a Life in the Sports Media Industry," regularly appears on WGN CLTV and co-hosts the "Let's Get Weird, Sports" podcast on SB Nation. 
You can follow Banks, a former writer for NBC Chicago.com and Chicago Tribune.com on Twitter here and his cat on Instagram at this link.
Related Posts via Categories