Tomorrow night sees Manchester United travel to AZ Alkmaar, for a UEFA Europa League group stage clash. It won't be a traditional road contest though, as calamitous damage was done to the roof of AZ Alkmaar's usual home, the AFAS Stadium.
The ceiling collapsed back in August, due to a high wind storm, meaning the Eredivisie side must now play their home games elsewhere. This Group L clash will be staged at the Cars Jeans Stadium in The Hague; about 50 miles south of Alkmaar. It's a venue with an artificial playing surface, so an injury-riddled United side will be on guard against suffering any more injuries.
United manager Ole Gunnar Solskjaer is not impressed with the plastic pitch.
"I'm surprised they've chosen to play on this pitch when I look at it," Solskjaer said at his news conference today.
"I'm used to Astroturf pitches in Norway. It's one of the worst ones I've seen for a long while. It's safe, I'm not saying that, it's just not the newest.
"I'm surprised that in this climate you have to use Astroturf. It's OK when you live in the North Pole like we more or less do in Norway and can't play in March, November or December, but here I'm surprised."
Solskjaer also said that Paul Pogba will sit this one out, as the Frenchman's ankle injury has flared up again.
"After discussions with some specialists we planned, he needs further treatment and rest on his ankle. I probably wouldn't risk him on Astroturf anyway but he needs a rest now."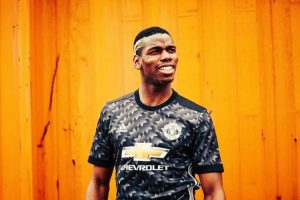 Manchester United vs AZ Alkmaar UEFA Europa League FYIs
Squad fitness update: go to this link
Team News, Starting XI Prediction: go to this link
Kickoff: Cars Jeans Stadium, The Hague, Thursday Oct 3, 5:55pm
TV: BT Sport 2 in the UK
Referee: Gediminas Mazeika
Prediction: United 2, Alkmaar 0
Paul M. Banks runs The Sports Bank.net, which is partnered with News Now. Banks, the author of "No,  I Can't Get You Free Tickets: Lessons Learned From a Life in the Sports Media Industry," regularly appears on WGN CLTV and co-hosts the "Let's Get Weird, Sports" podcast on SB Nation. 
You can follow Banks, a former writer for NBC Chicago.com and Chicago Tribune.com on Twitter here and his cat on Instagram at this link.
Powered by

Sidelines
Follow paulmbanks