Manchester United are on international break having posted the club's worst start to a season since 1992-93. Having taken just five points from the first four games, Old Trafford could certainly use some time off to try and get things right before they take on a surprisingly strong Leicester City side on Sept 14.
In the meantime, here are some of the news items trending in the United community today. We start with, what else, more speculation about the future of Paul Pogba.
It's time for more reading too much into the tea leaves of social media. The La Liga transfer window deadline passed yesterday and Pogba did not join Real Madrid.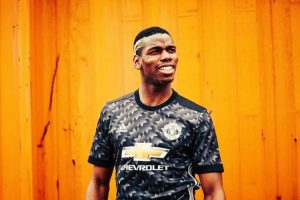 However, someone told him he should quit United on Instagram and he "liked" the comment.
Also, Pogba will miss this round of internationals with France due to an ankle injury. He was replaced on the side by Arsenal's Matteo Guendouzi.
Elsewhere, only one United player cracked NBC Sports Premier League individual player power rankings this week, and it's right back Aaron Wan-Bissaka at #19. Chelsea and Liverpool players comprised six of the top seven.
Finally, forward Alexis Sanchez, now on loan to Inter Milan and receiving a paycheck from United not to play for them, can safely be considered among the worst signings in club history.
The Chilean says he has absolutely no regrets however over leaving Arsenal in the January 2018 transfer window and moving to Old Trafford in a swap deal involving cash and Henrikh Mkhitaryan (who himself left for AS Roma yesterday)
"I'm very happy I went to Manchester United," he told BBC Sport.
"It's the club that's won the most in England. When I went to Arsenal it was fantastic — I was happy there — but United were growing at the time, they were buying players to win something."
"I wanted to join them and win everything. I don't regret going there."
Sanchez made it known that he needs regular major minutes of playing time in order to feel happy.
"I think that I'm happy when I play for my national team," Alexis continued.
"I was happy at Manchester United too, but I've always said to my friends I want to play. If they would let me play I'll do my best. Sometimes I'd play 60 minutes then I wouldn't play the next game — and I didn't know why."
Paul M. Banks runs The Sports Bank.net, which is partnered with News Now. Banks, the author of "No,  I Can't Get You Free Tickets: Lessons Learned From a Life in the Sports Media Industry," regularly appears on WGN CLTV and co-hosts the "Let's Get Weird, Sports" podcast on SB Nation. 
You can follow Banks, a former writer for NBC Chicago.com and Chicago Tribune.com on Twitter here and his cat on Instagram at this link.
Powered by

Sidelines
Follow paulmbanks