Mino Raiola, football super-agent and representation for Paul Pogba, has hit out at his client's employer, Manchester United Football Club. Welcome to day…(well, we've lost count at this point) of the Pogba 2019 summer transfer saga. And you can buckle up too, because this narrative isn't going anywhere for a long while.
Actually, this is part of what Raiola is slamming the club for- dragging their feet on everything and making a tedious situation all the more protracted.
"The player has done nothing wrong, he has been respectful and professional in every way," Raiola said in an official statement released to talkSPORT.
"The club knows his feeling for a long time, it is a shame other people only like to criticize without the right information and I'm also sorry that the club does not take any position against this. Hopefully there will soon be a satisfying solution for all parties."
This statement comes a week after Raiola said a Pogba move away from the club was "in the process."
Hopefully, this process picks up the pace and things start to move more rapidly. That would be great for everybody involved, because this is a situation where there is already absolutely nobody to root for.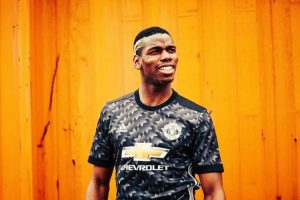 Many United fans slam Pogba as a footballer who is all about the name on the back of the shirt, not the badge on the front. And unfortunately, he keeps giving them material to work with. As for Raiola, well, he's the most powerful football agent on Earth, and if you know anything about agents, they are definitely not sympathetic figures.
Regarding MUFC, the extreme backlash we're currently seeing against the Glazer family that owns them pretty much tells you everything you need to know about his unlikable they are right now.
Paul M. Banks runs The Sports Bank.net, which is partnered with News Now. Banks, the author of "No,  I Can't Get You Free Tickets: Lessons Learned From a Life in the Sports Media Industry," regularly appears on WGN CLTV and co-hosts the "Let's Get Weird, Sports" podcast on SB Nation. 
You can follow Banks, a former writer for NBC Chicago.com and Chicago Tribune.com on Twitter here and his cat on Instagram at this link.
Powered by

Sidelines
Follow paulmbanks