The Paul Pogba to Real Madrid transfer narrative is just one huge nothing burger, and it always has been. Manchester United have no interest in sending the midfielder to the Santiago Bernabeu, just like they are not going to ship Marcus Rashford off to Barcelona.
Yes, Pogba did praise Los Reyes del Europa (the Kings of Europe) and say that playing for them is a "dream for anyone," but that isn't the same thing as saying he wants to go there; not by a long shot.
Yes, it is international break, and therefore compelling news topics to discuss are indeed in very short supply, but that's still no excuse to try and make a transfer saga out of nothing, like some in the Spanish and Italian media did with this one.
In fact, there were reports claiming that Pogba already had decided to leave this summer. That's total b.s.
Via Metro: "Any bid will be rejected for Pogba this summer, according to ESPN, while contract talks will be opened with the Frenchman once the current season has concluded."
That ESPN report states that "United are determined to knock back any interest from the Bernabeu or European heavyweights Barcelona, Paris Saint-Germain and Juventus."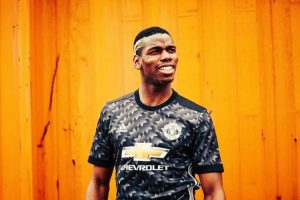 While Jose Mourinho was still in charge, the idea of Pogba wanting to go elsewhere certainly made a lot of sense, as he was being mis-utilized, and even benched. He didn't get along with Mourinho and it showed, but now under Ole Gunnar Solskjaer he is thriving again, as he's been free to express himself, and the results show in his elevated form.
Why would he want to leave now?
Paul M. Banks runs The Sports Bank.net, which is partnered with News Now. Banks, a former writer for NBC Chicago.com and Chicago Tribune.com, regularly appears as a guest pundit on WGN CLTV and co-hosts the "Let's Get Weird, Sports" podcast on SB Nation. 
He also contributes sociopolitical essays to Chicago Now. Follow him on Twitter and Instagram. The content of his cat's Instagram account is unquestionably superior to his.
Powered by

Sidelines
Follow paulmbanks