Paul Pogba has now joined the ranks of Anthony Martial, Romelu Lukaku and other Manchester United players that believe Ole Gunnar Solskjaer should be appointed full-time manager at the end of the season. As it stands right now, all signs seem to point to Solskjaer having the interim label removed from his job title, but if/when it happens it won't be until season's completion.
Although United headed into the break on a two game skid, he's done a phenomenal job since he took over in mid December, and that's reflected in his record. Conventional wisdom right now says he's the only true candidate for the gig.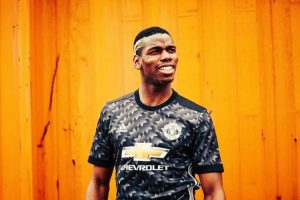 "When a player is happy, he wants to keep being happy," Paul Pogba, one of the many players who has seen his form and production increase tremendously under Solskjaer said to Sky Sports.
"Solskjaer deserves it. He knows the club, he knows everything about the club."
"He is a really happy coach that gave confidence back to the players," the Frenchman continued. "This gave us the freedom to play and enjoy football again because maybe we lost that with the results that we had before."
It was clear that Pogba just did not get along with the last manager Jose Mourinho, who inexplicably benched him for his final game in charge, a blowout loss to Liverpool. Mourinho kind of constrained the team, while Solskjaer has taken the brakes off, and the results have followed.
Pogba is more free to express himself again, and the team has become more entertaining. Pogba, Solskjaer and United return to action against Wolverhampton Wanderers on March 30.
Paul M. Banks runs The Sports Bank.net, which is partnered with News Now. Banks, a former writer for NBC Chicago.com and Chicago Tribune.com, regularly appears as a guest pundit on WGN CLTV and co-hosts the "Let's Get Weird, Sports" podcast on SB Nation. 
He also contributes sociopolitical essays to Chicago Now. Follow him on Twitter and Instagram. The content of his cat's Instagram account is unquestionably superior to his.
Powered by

Sidelines
Follow paulmbanks