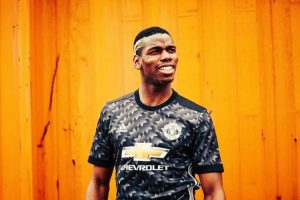 There is a prevailing school of thought that Manchester United should center their long, arduous rebuild around Paul Pogba, the most expensive player in their history. Paul Pogba himself, reportedly, does not share this belief. He wants out of Old Trafford, with various media outlets reporting different takes on the current situation.
The common thread all these articles today share is this- Pogba wants out, especially now that United won't be in Champions League next season, and the only destination in mind is Real Madrid. Also, United don't seem to be interested in selling the Frenchman.
Let's run through some of the Paul Pogba reporting today.
The Telegraph reports that "Real are hoping to offer £100m for Pogba as manager Zinedine Zidane looks to overhaul his squad."
Pogba became the world's most expensive player (he has since been eclipsed a few times) when he moved back to United, from Juventus, in 2016 for £89.3 million. So at that price, United would make a nice profit. Meanwhile the Daily Mail writes that United value their flamboyant midfielder at £160 million, and obviously that's a big gap to bridge.
All the public flirting between Pogba and Zidane/Real Madrid seems to be smoke in addition to fire, but Madrid can't afford United's valuation, not when they are also looking to splash out major money on Chelsea's Eden Hazard.
Finally, "Pogba is determined to push for a move even if the club refuses to sell him, sources have told ESPN FC."
So expect a major stand-off this summer, it could be an ugly situation, a la Raheem Sterling leaving Liverpool for Manchester City a few transfer windows ago.
Paul M. Banks runs The Sports Bank.net, which is partnered with News Now. Banks, the author of "No,  I Can't Get You Free Tickets:Lessons Learned From a Life in the Sports Media Industry," regularly appears on WGN CLTV and co-hosts the "Let's Get Weird, Sports" podcast on SB Nation. 
Banks, a former writer for NBC Chicago.com and Chicago Tribune.com, also contributes to Chicago Now. Follow him on Twitter and Instagram. The content of his cat's Instagram account is unquestionably superior to his.
Powered by

Sidelines
Follow paulmbanks