The pitchforks are certainly out for Fenway Sports Group right now, but the fever pitch can still burn hotter. Lose on Monday night football, in the Merseyside Derby, and you will indeed see that anger inferno rage higher. Dropping points to relegation fodder Everton will make the #FSGOut blood boil more!
Honestly, there is blame to go around, at all levels, but FSG won't feel the brunt of it, in the way that manager Jurgen Klopp will. The German is not blameless by any means, but his hands are tied by his bosses, and the higher ups failed him. They really missed the boat on their transfer window strategy.

Liverpool vs Everton FYIs
Kick-off: Monday February 13 8pm local, Anfield
Team News for Both Sides: go here
Google Result Probability: Everton victory 15% Draw 21% Liverpool victory 64%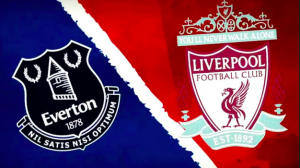 Transatlantic Passage: How the Premier League Redefined Soccer in America: LINK
PL Form:  Everton WLLLD   Liverpool LDLLW
PL Standing: Everton 18th 18 pts   Liverpool 10th, 29 pts
The Liverpool midfield is aging rapidly, and horribly, and all of it was very foreseeable. Yet the board insisted on buying young attacking players every which way. Coupled with the reality that the back line aged faster than expected and regressed in form at a severe pace that no one saw coming, and well, this is why you are where you are right now. And it is not a good place!
Liverpool Starting XI Prediction vs Everton
Alisson; Alexander-Arnold, Gomez, Matip, Robertson; Henderson, Keita, Jones; Salah, Nunez, Gakpo
Paul M. Banks is the owner/manager of The Sports Bank. He's also the author of "Transatlantic Passage: How the English Premier League Redefined Soccer in America," and "No, I Can't Get You Free Tickets: Lessons Learned From a Life in the Sports Media Industry."
He's written for numerous publications, including the New York Daily News, Sports Illustrated and the Chicago Tribune. He regularly appears on NTD News and WGN News Now. Follow the website on Twitter and Instagram.
Related Posts via Categories