With five games left to play, the Columbus Blue Jackets currently sit in the 8th position in the Eastern Conference standings which, if the season ended today, would place them into the Stanley Cup playoffs as the second wild card team.  While this may not be considered much for many of the established National Hockey League (NHL) organizations, for a team which has qualified only once for the playoffs, qualifying for the playoffs would be cause for celebration.
Their General Manager (GM), Jarmo Kekalainen, in little over one year, has directed the Blue Jackets organization to a near miss of the playoffs and is now positioned to qualify for it, this season.
You would think, for a city starving for any taste of the playoffs, their fan-base and blogging community would be euphoric over the yeoman effort Kekalainen has done in such a short time; however, to read most of the local blogs and comments from fringe fans, both of which were and still are loyal to their departed GM, Scott Howson, now the Assistant GM of the Edmonton Oilers, you would be astonished to find they feel Kekalainen either hasn't done much – i.e. his success has come entirely with Howson's players – or has made moves that call into question his job security which is equally astonishing as Howson had six generally disastrous years yet Kekalainen has been highly successful with this long-suffering organization.
Yet that is where they are wrong, very wrong.
I believe the best way to separate the seismic differences in how the Blue Jackets organization is now run is in the most objective standard, the respective records of both regimes.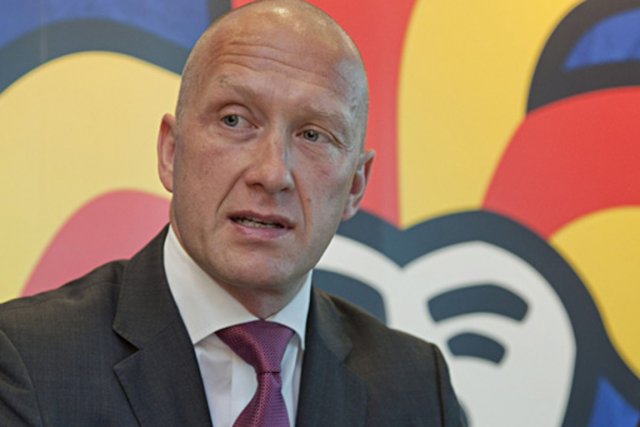 In Jarmo Kekalainen's first 110 games as GM, the Blue Jackets overall record, and that includes an 0-4-1 start when he hadn't yet obtained his passport and needed some time to assess the team's talent as he had just left his position as GM of Jokerit in the Finnish Elite League (FEL), is 58-39-13.  Conversely, and that was with former Blue Jackets Superstar Rick Nash for most of that time and with generally the same players that Kekalainen now has, Howson's record for his last 110 games was 36-64-10.
So, to summarize, save for Overtime (OT) and Shootout (SO) losses, Kekalainen has guided the Blue Jackets to having 19 more wins than losses whereas Howson's Blue Jackets has 28 fewer wins than losses.  In short, the difference is palpable.
But the distinctions go far beyond the overall records of the two regimes: the differences are vast as it relates to the overall message provided to the Blue Jackets players versus that of his predecessor, which can be summarized in three words: no free passes.
During the prior regime, there didn't exist an 'all in' mentality, rather, the Blue Jackets had provided the perception of an apathetic group of underachievers who often didn't appear to stick up for one another when an opposing team would go after a Blue Jackets teammate.
The greatest example of the message Kekalainen sent to the organization was actually how he handled Ryan Johansen after Johansen was upset after being benched in the American Hockey League (AHL) playoffs after the NHL season concluded in order to provide him with playoff seasoning.  Johansen struggled mightily, notching only one assist and went an abysmal -8 +/- rating in the first three games of that playoff series and was subsequently benched by Falcons Head Coach Brad Larsen.
It was believed that Johansen was unhappy with being brought back down to Springfield and became particularly unhappy after being benched by Larsen.  Whether Johansen knew it or not, Johansen drew the ire of Kekalainen and Kekalainen's comments served as a signal to be sent to the other Blue Jackets players as to his philosophy on being a professional.
Kekalainen addressed the issue and provided insight on how he and the new Blue Jackets regime were going to handle player accountability, going forward.
"I think this is probably going to be a disappointment (to Johansen), to say the least, maybe a bit embarrassing," Kekalainen explained, "Hopefully, he takes it the right way, gets to work this summer and shows us in the fall that he has taken it to heart and he's ready to earn a spot (on the Blue Jackets)."
Then, when asked about the possibility that Johansen might have been unhappy about the AHL assignment, Kekalainen uttered this justly measured comment, "I don't have any indication that he'd be unhappy.  I really don't care if he was unhappy."
As is often said: message…sent.
Another example of the effect that Kekalainen and his staff has had on the organization, something undetectable to the untrained eye, was how they handled the prior struggles of David Savard, a defenseman who was often called up to the parent squad, then down to their AHL affiliate, and so on.  In short, Savard was a player who great things were expected of, but he never appeared to fulfill the promise.  During the off-season, John Davidson and his hockey operations staff sent a strong message to Savard that, until he commits himself to conditioning in the off-season and comes to training camp in shape, that he is whittling away the opportunity to contribute at the NHL level.
Once again, in a unobtrusive way, the message was sent and, to his credit, Savard responded, dropping 20 pounds and has been a pleasant surprise on the Blue Jackets blueline and has been one of their steadiest performers.
But Kekalainen has also made an immediate impact with the organization during his first off-season by inking Unrestricted Free Agent Nathan Horton, a player who previously probably wouldn't have considered playing for a team who had struggled so often during its history.  However, Horton knew, that with the guiding hand of Kekalainen and the direction he led the Blue Jackets during their furious finish, only to lose out on the last playoff berth via a tie-breaker, that the organization was in capable hands and its direction was on the rise something his predecessors weren't successful in doing.
Kekalainen, considered one of the greatest, most astute evaluators of drafting and developing young talent, made an immediate impact during his first NHL Entry Draft, nabbing Swedish Pivot Alexander Wennberg and forwards Kirby Rychel and Marko Dano with their three 1st round picks, and speedy forward Oliver Bjorkstrand in the 3rd round of the draft who is tearing up his stint with the Portland Winterhawks of the Western Hockey League (WHL) something Kekalainen is most adept that, that being mining previously unknown talent throughout Europe and North America something he had previously done with both the Ottawa Senators and the St. Louis Blues.
The impact of his brilliance was recognized in The Hockey News recent 'Future Watch' feature article which analyzes the NHL's organizational prospect rankings.  In just one draft and year, the Blue Jackets have skyrocketed from a middling organizational ranking, something even more remarkable given their usual high draft position to being considered Future Watch's 2nd best prospect development system after drafting in the middle and later portions of each of the NHL's Entry Draft's rounds.
And given their recent rarified air of being a playoff contender, combined with being the NHL's 2nd youngest squad and possessing the 2nd best development system, you can see why the impact of Jarmo Kekalainen, while subtle, speaks volumes in guiding this rising organization towards being a sustainable playoff participant and Stanley Cup playoff contender and ultimately, a Stanley Cup champion.
I had the recent opportunity to interview Jarmo Kekalainen, asking a variety of questions relating to his philosophy and his current and future vision for the Blue Jackets organization which will be the subject of a future article.  What I can say in the interim is that, for the first time in the Blue Jackets organization's history, they possess a GM who personifies accountability and the mettle to transform this organization to previously unprecedented levels.
Powered by

Sidelines
Follow paulmbanks
Related Posts via Categories