Bayern Munich came to Old Trafford for a Quarterfinal Champions League game versus Manchester United. Huge, and I mean HUGE match right? Well one journalist covering the game felt the need to take the time to shop online for dogs while at this epic match which ended in a 1-1 draw.
"Journalistic integrity" right? Here's the photo to prove it.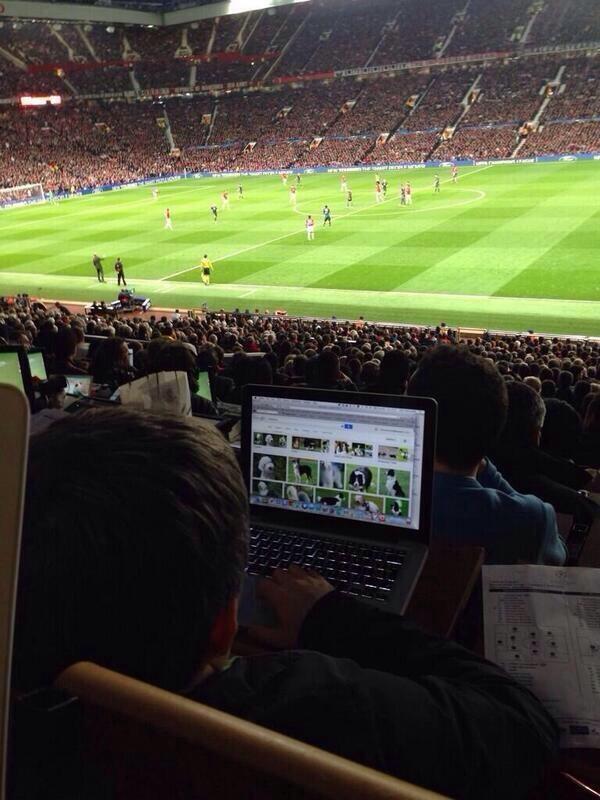 Yep, that's allegedly a journo in the press zone at Old Trafford. This photo comes from the blog of 101 Great Goals.com
And instead of watching United versus Bayern Munich, he's got a search engine results page with images of dogs open on his computer.
Paul M. Banks owns The Sports Bank.net, an affiliate of Fox Sports. An MBA and Fulbright scholar, he's also a frequent commentator on national talk radio. The former NBC Chicago and Washington Times contributor has also been featured on the History Channel. President Obama follows him on Twitter (@paulmbanks)
Powered by

Sidelines
Follow paulmbanks
Related Posts via Categories