We have Monday night football in the FA Cup, when Premier League leading Arsenal visit the Blackbird Leys area, in the city of Oxford, to take on Oxford United FC.
The 16,000 seat Hassam Stadium will host this 3rd round clash, the only match on the slate that night. Let's preview.

Arsenal at Oxford United FA Cup 3rd Round FYIs
Kickoff: Monday Jan 8, 8pm, Kassam Stadium
Team News for Both Sides: go here
Transatlantic Passage: How the Premier League Redefined Soccer in America: LINK
Watch: ESPN+ (US), ITV (UK)
Series History: Arsenal 4    Draw  3    Oxford United 2
Odds:  Arsenal  1/7    Draw  7/1     Oxford United 16/1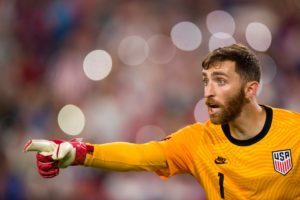 Let's take a look at who could start for both teams in this David vs. Goliath match-up. As you would naturally expect, Oxford, who reside in the third tier of the English football pyramid, are massive underdogs.
Starting XI Predictions for Both Sides
Arsenal FC
Turner; Soares, Holding, Gabriel, Tierney; Lokonga, Elneny, Vieira; Marquinhos, Nketiah, Martinelli
Oxford United
McGinty; Anderson, Moore, Long, Brown; Bate, McGuane, Brannagan; Wildschut, Taylor, Goodrham
Prediction: Arsenal 3, Oxford United 0
This should be a fun one, but at the same time, it should also be a rout for the Gunners. They'll be especially motivated, having just dropped points in their most recent league game.
Paul M. Banks is the owner/manager of The Sports Bank. He's also the author of "Transatlantic Passage: How the English Premier League Redefined Soccer in America," and "No, I Can't Get You Free Tickets: Lessons Learned From a Life in the Sports Media Industry."
He's written for numerous publications, including the New York Daily News, Sports Illustrated and the Chicago Tribune. He regularly appears on NTD News and WGN News Now. Follow the website on Twitter and Instagram.
Related Posts via Categories