Here's the second round to this mock draft. In most cases, but not all, team needs come courtesy of National Football Post
By the way, I handed out my award for the dumbest decision of an underclassman to go pro early. Go here to see which player got it.
You can also check out The Sports Bank's 2012 NBA Mock Draft by clicking here.
1. Indianapolis Colts, Andrew Luck, QB, Stanford
Ind team needs: QB, CB, DT, OG
The Colts are to being bad at football what white 18-34 year old women are to watching "Grey's Anatomy." (See what I did there- a little local pop culture reference).
Yes, Luck was extremely nuts to give up all that money that comes with being the #1 pick. And yes, that's unprecedented, a #1 overall staying in school. We'll never know why, we just know he's going to be the first pick next year. As of now.
Luck as a NFL prospect, possibly the #1 NFL Draft prospect,- his strong arm, excellent read-and-recognitions, quickness and mobility, poise and intelligence on the field or his excellent standing off of it.
In preparation for his match-up with Luck and his Stanford last year, Notre Dame Coach Brian Kelly discussed what impresses him most about the redshirt quarterback.
"He was hitting the wide field, go route, intermediate, and the thing that really got my attention is his ability to run. I think he had a 50 something yard run for a touchdown. So his ability, his escapability, I didn't know what it was. I now know what it is. The guy is extremely athletic, as well, and he can run. So he brings a big dimension to the table and not just throwing the football," Kelly said.
To learn more about Andrew Luck GO HERE
2. St. Louis Rams, Matt Kalil, OT, USC
Stl. team needs: WR, DT, OT, DB, FS
You can say the Rams have bigger needs at other positions but Kalil is one of those franchise building LTs, as he's one of the best OL prospects to come along in quite some time. We all know QBs are the highest paid, the men who protect the blind side of those signal callers are the next highest paid.
Kalil is a 6-7, 295 junior tackle from Corona, CA. He may have to add some muscle weight to become a star at the next level, or maybe over to a different position. Kalil blocked a PAT against Notre Dame last season and shows a lot of agility and movement for a big guy.
Go here for more on the Rams draft
For more on Kalil go here
For bikini photos of the USC Song Girls (their cheerleaders) swim charity event go here
3. Minnesota Vikings, Justin Blackmon, WR, Oklahoma State
Min team needs: WR, OT, DT, FS
This past season there was a big disparity between the Vikes and the rest of their division. They have plenty of needs on both sides of the ball, but I'm finally sold on Christian Ponder as the new future QB. His numbers are ugly, but I believe he as the tools. Time to get him a real weapon to work with. The departure of Sidney Rice hurt the team badly; maybe this will fix that hole.
Go here for more on the Vikings draft
In the scouts' eyes, Blackmon is rated way ahead, way ahead of South Carolina's Alshon Jeffery currently. Blackmon's size and agility make him able to stretch out and corral any balls thrown anywhere near his vicinity.
Coming out of Plainview High School in Ardmore, Oklahoma, he was ranked a three-star recruit by Rivals.com, and the#91 wide receiver prospect in the class of 2008. Yet today, three years later, he's the only true franchise WR in this class.
For more on Blackmon go here
4. Cleveland Browns, Robert Griffin III, QB, Baylor
Cle team needs: WR, CB, DE, OLB
Griffin, a junior from Copperas Cove, Texas has been sensational so far this season. Through 10 games, Griffin has amassed 4,122 yards of total offense and 38 touchdowns. He leads the nation in total offense (412.20 yards per game) and points responsible for (23.0 points per game) and ranks second overall in passing efficiency with a 191.65 rating.
Griffin has established himself this season as a true NFL QB prospect; and one with great mobility.
Go here for more on the Browns draft
Go here for much more on Griffin

5. Tampa Bay, Morris Claiborne, CB, LSU

T.B. team needs: FS, RB, OLB, CB
Welcome to the era of franchise level cornerbacks. This used to be a position where you'd only see the Deion Sanders types go in the top 5. Now as the league rules require you to pass in order to win, the need for top level talent to defense, break up and intercept those passes becomes ever more pressing. Claiborne, along with Patrick Peterson and the Honey Badger Tyrann Matthieu are making LSU the nation's first and foremost CBU.
Claiborne started 12 games in 2010 and recorded 37 tackles and a team leading five interceptions. He was named a second team All-SEC selection.
This year he had a dominating season and won the Jim Thorpe Award, given to the best defensive back in college football.
Go here for much more on Claiborne
6. Washington, Ryan Tannehill, QB, Texas A&M

Was team needs: QB, DE, CB, RT, OG
Is this a stretch? Of course, but so was every QB taken after Cam Newton in the 2011 draft. Signal callers are more over-drafted than every other position, and Tannehill is no excpetion. When Landry Jones and Matt Barkley decided to return to school, his stock jumped way up. It's not the only place he's out-kicking  his coverage in life.
Look at this fiance, model Lauren Ufer;
Go here for more pics of Tannehill's hot fiance.
7. Jacksonville, Jonathan Martin, OT, Stanford
Jax teams needs: WR, OT, FS, CB
I'm not sold on Blaine Gabbert as the future in Jax, but there's nothing the Jags can do here without trading way up. They should look into protecting him better now. Start with the 6-6, 304 protector of the Andrew Luck blind side. Martin is all world and a franchise building prospect.
8. Miami Dolphins,  Riley Reiff, OT, Iowa Hawkeyes
The Hawkeyes really know how to produce O Linemen: the big cornfed boys of the Upper Midwest.
Reiff (6-foot-6, 300 pounds) was named first team All-Big Ten by both league coaches and media in 2011 after earning second-team honors in 2010.  He was also named first-team All-America in 2011 by Pro Football Weekly and also earned All-America recognition from Phil Steele's College Football, SI.com, and Yahoo! Sports.
Go here for much more on Reiff
For more on Iowa Hawkeyes Cheerleader Rebecca Hodge, the new Miss Iowa
9. Carolina, Dre Kirkpatrick, CB, Alabama
Car team needs: OG, WR, LB, DT
It's been fun watching last year's #1 overall pick Cam Newton throw for a ton of yards, but the Panthers will end up right back here as long as they keep giving up just as many yards as they throw for.
Kirkpatrick is a big, physical defensive back with speed and agility. He won the Bobby Johns Defensive Back Award and captured the Bart Starr Most Improved Player Award in the spring.
Hightower sung his praises:
"He's one of those guys who stepped up a lot in trying to be one of those vocal leaders on the team, trying to get everyone amped up and ready to go."
To learn more about Kirkpatrick GO HERE
10. Buffalo, Courtney Upshaw, DE/OLB, Alabama

Buf team needs: OT, DL, WR
You can never have enough pass-rushers, especially when you play the Patriots twice a year. Upshaw could have the most "upside" on that Bama defense; which really says something given how many pro prospects are on the team.
Courtney Upshaw is considered one of the best pass-rushing outside linebackers of his class and a potential first-round pick in this draft.
Upshaw is most known for his recovery of a Garrett Gilbert fumble on an Eryk Anders sack with just 3:08 remaining in the 2010 BCS National Championship Game, that sealed the title for the Crimson Tide.
Go here for much more on Upshaw
11. Kansas City,  David DeCastro, G, Stanford
KC team needs: OT, NT, ILB, FS
One of the top rated OL prospects in a pretty deep class, and a great fit in K.C.
12. Seattle, Nick Foles, QB, Arizona

Sea team needs: QB, DE, CB, WR
Is this a stretch? Of course, but so was every QB taken after Cam Newton in the 2011 draft. Signal callers are more over-drafted than every other position, and Tannehill is no exception.
Tavaris Jackson is not the long term answer, period.
13. Arizona, Quinton Coples, DE, North Carolina
Arizona team needs: OT, TE, OLB, CB
They could use first pick on some more help blocking up front. Did you see how the Pittsburgh DL made the Cards' OL their prison bitch in midseason? Then again Coples is too good a prospect to pass up, and no one could fault Arizona for augmenting their pass rush. Certainly not the weak corners, who would no doubt like the help.
14. Dallas, Alfonzo Dennard, CB, Nebraska
Dal team needs: OG, CB, DE, WR
Alfonzo Dennard is a 5-foot-10, 205-pound senior from Rochelle, Ga who had 4 INTs and 7 PBUs last year. He returned an interception 31 yards for a touchdown in the NU regular-season win at Washington. Dennard was good enough to consider jumping to the NFL last season, but obviously elected to return.
He was a first-team All-Big 12 selection last season despite being overshadowed by New York Giants first-round draft pick and teammate Prince Amukamara.
To learn more about Dennard go here
By the way, you may have heard a thing or two about Dallas Cowboys Cheerleaders Melissa Kellerman, the girl inadvertently tackled by Jason Witten on the sidelines Thanksgiving day. You can see many more pics of her, including some bikini shots here
15. Philadelphia Luke Kuechly, ILB, Boston College
Phi team needs: LB, OG, OT, DT
I never thought I'd have the Eagles picking this high, and it could get even worse as Vince Young's supposed "dream team" is looking like a nightmare right now. Very tough to figure where ILBs will go. They tend to get under-drafted. Kuechly is the real deal though, a very bright spot on a very bad team.
16. NY Jets, Brandon Jenkins, OLB/DE, Florida State
NYJ team needs: OG, OLB, DE, WR
A natural pass rusher who continues to grow into his frame and who excels with his speed rush. Probably his best trait is his quickness off the ball. Has good instincts, knows how to play the game and react to the ball.
17. Cincinnati Bengals, Trent Richardson, RB, Alabama
Cin team needs: RB, OG, CB
Richardson should be a much better pro than his predecessor in Mark Ingram. Richardson can bench press a Buick, power clean a Ford and decline press an Oldsmobile. He's got DB speed with DL strength.
Richardson also talked about the influence Ingram has had on his career.
"He'll always have a big role in my life. I try to follow in his footsteps, he's one of the best running backs I've ever seen come through the collegiate level and play the game. He helped me out a lot with my vision, he had great vision. He could stop on a dime and cut real fast, that's one thing I tried to pick up from him," Richardson said.
Many runners have influenced Richardson, including Reggie Bush and the Vikings Adrian Peterson.
Richardson is frequently compared to Emmitt Smith, but his physique and running style are more similar to Earl Campbell. He's also drawn comparisons to Michael Turner the Burner and O.J. Simpson (on the field, not off of it, of course).
To learn more about Richardson go here
18. San Diego, Vontaze Bufict, LB, Arizona State

S.D. team needs: OT, NT, SS, ILB
The Chargers front seven is aging, and I wouldn't be surprised if they kept picking at various positions there for the next couple of drafts. Bufict has seen his stock fall a little this year, because he's had only a very so-so campaign. And the Sun Devils free fall as the year went on didn't help. Still, Jake Plummer and Pat Tillman have shown you that Sun Devils can make it in the NFL. Plus, I think Bufict will make up for his lackluster numbers by his combine showing.
19. Chicago Bears, WR, Michael Floyd, Notre Dame
Chi teams needs: OT, WR, FS, DL

Some people rate Floyd higher than I do, but do they know how poor his 40 time at the combine is likely to be? That's a big reason he stayed in school another year. He's been as good a receiver as any in the nation this year, but watch his stock fall in February.
With three alcohol related legal offenses during his time in South Bend, you know character concerns will be front and center. Of course, no story about Michael Floyd is complete without mentioning that the true key to his realization of that enormous potential is staying healthy. Floyd led all FBS wideouts in the nation with a 29.09 yards per catch average and he was tied for the national lead in receiving TDs when he suffered a broken collarbone against Michigan State in '09.
But last year he only missed one game, and had his true breakout year. When you look at his stats and size, you see what makes him a blue-chip prospect. He's passed up Golden Tate, Jeff Samardzjia and Tim Brown to claim all the major receiving records in ND history.
Go here for much more on Floyd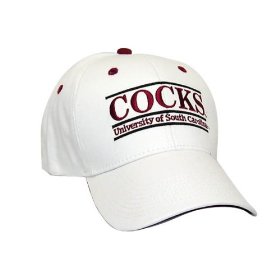 20. Tennessee, Alshon Jeffery, WR, South Carolina
Ten team needs: DT, SS, OLB, OG
The Titans could use another weapon in their offense. Jeffrey is a tour de force, but imagine what he'd be if he had a real QB throwing to him. Stephen Garcia was a joke- perfect embodiment of a 10 cent head, million dollar arm.
21. Cincinnati Bengals, Jerel Worthy, DT, Michigan State Spartans
Cin team needs: RB, OG, CB
Too good a value to pass up here at this position.
Michigan State DT Jerel Worthy's NFL Draft stock is about as high as anyone on the Spartans, or even anyone in the Big Ten. He also has a tattoo that entails everything that makes college football such an awesome game. Go here to see it. Take a closer look and notice the tattoo's homage to the rivalry with Michigan. What an affront it is to the Wolverines, love it!
To learn more about Worthy go here
22. Cleveland, Whitney Mercilus, DE, Illinois

Cle team needs: OL, RB, LB, DT, SS

With a name like Mercilus, pronounced merciless, you have to be a college football player. And a player at the very aggressive attacking position of defensive end too- that helps. Illinois Fighting Illini junior DE Whitney Mercilus is just that; a man with a name built for his role like former Illini OL Eric Block, or current Buffalo Bills DB Reggie Corner.
"I do get a lot of comments, I just walk in public, and people hear my name, and they're like really? Mercilus that's your last name? Yeah, it's a cool last name and you have to play with a name like mine," Mercilus said.
If there's one thing the coaches could change with Whitney, it's getting him to be less timid.
"Yeah, it's very opposite of my name. Same thing my teammates and former teammates have told me- You've got to play more aggressive, stop thinking, go faster, yo look at your last name. It makes no sense for you to be playing like this," Mercilus said at media day.
Mercilus is a finalist for the lombardi award, and has come out of obscurity to lead the nation in sacks, and he's among the national leaders in sacks and tackles for losses.
For more on Mercilus, go here
23. Detroit Lions, Lamar Miller, RB, Miami
Det team needs: CB. LB, OT, OG
Yes, I know they just took Mikel Leshoure out of the Illinois in the last draft (the former Illini missed the season with a ligament tear), but this year illustrated the need for depth at this position. See Jahvid Best. You can get down to your third or fourth tailback more quickly than you'd think.
24. Pittsburgh Dont'a Hightower, ILB, Alabama
Pitt team needs: OT, OG, DT, ILB
He's kind of like a real life Alvin Mack from "The Program." So dominant and so fast and so strong, you should have seen him push LSU's QB back with such ease. And the Tigers signal caller is a big man himself.
For more on Hightower go here
25. Denver, Nick Perry, OLB/DE, USC

Den team needs: DT, CB, OG, RB
Welcome to the team where Jesus plays starting quarterback.
Denver keeps winning with Tim Tebow, even though his delivery and style is UGLY. Like actor Justin Long ugly; he's that difficult to watch. Of course, people have overlooked just how much of an impact their #1 pick from last year, Von Miller has made. He's the team's true star. How about getting him some help, so he could become more dominating- say a versatile pass-rusher?
26. Houston, Peter Konz, OG/C, Wisconsin Badgers
Hou team needs: OG, NT, FS, DE
The Texans are the AFC NASCAR division champ, and draft in a very different position than they're used to during their franchise' short history. Houston should look for OL depth. Maybe to better protect those signal callers who keep getting hurt.
Konz is a redshirt junior from Neenah, Wisconsin who might declare early. Center prospects are hard to figure since they don't often get drafted very high, but Konz could play another position in the NFL.
Go here for much more on Konz
27. New England Patriots (from New Orleans), Casey Hayward, CB, Vanderbilt
NE team needs: SS, WR, DE, CB
The Pats pass defense is so abominable (6 of the first 8 passers they faced in 2011 hung 300+ yards on them) they need to get pass coverage help anywhere they can get it. All the personnel cuts in the back four have left them razor thin in depth.
Hayward (5-11, 188) should enter the draft with a well-earned reputation as a ballhawk. He seems like a second-round draft pick, but defenders who find the ball and seize often shoot up the charts. Playing in the SEC, and looking good against some of the best receivers will land Hayward in the first round.
By the way, here's the "interesting" picture that Rob Gronkowski tweeted out to supermodel Kate Upton
Also, Gronks was forced to publicly apologize for these pics with adult film star Bibi Jones
28. Green Bay Packers, Ronnell Lewis, DE/OLB, Oklahoma
GB team needs: DE, OLB, SS, OG
The Pack do give up a lot of passing yards, and could use some help in the secondary.
Due to academic issues, Lewis had to skip his senior season and enter the draft; even though he really could have used another year to add more bulk and show league scouts that he can play multiple positions. The prevalence of the 3-4 defense in the league has created more need for outside pass-rushers and collegiate defensive ends who transition to outside linebackers in the professional ranks.
Learn more about Lewis here.
29. Baltimore, Nick Toon, WR, Wisconsin Badgers
Bal team needs: OT, CB, SS, ILB
This isn't the Ravens most pressing need, but imagine what Flacco could do pairing this rookie wideout with Anquan Boldin? There'd be a lot less Ray Rice screen patterns that's for sure!
Over the past decade, the Wisconsin Badgers have emerged as an underrated hot-bed for NFL talent in the Midwest. The Badgers ability to develop professional talent peaked in 2011 when two of their alumni were drafted in the first round of the 2011 NFL draft, the Houston Texans DE J.J. Watt (11th overall) and the Chicago Bears OL Gabe Carimi (29th overall). Next in line for the Badgers in the NFL is senior wide-out Nick Toon. Just three games into the 2011 season, it appears imminent that Toon has the skills and big-play ability to become a main-stay on whatever NFL team calls his name in April of 2012.
For more on Nick Toon go here
30. San Francisco, Janoris Jenkins, DB, North Alabama

S.F. team needs: CB, WR, DE, OLB
Jenkins would go much higher if not for his multiple arrests. Niners can use help/depth at corner.
31. New England Patriots, Devon Still, DT, Penn State

You'd be hard pressed to find an All-American college football season as obscure and overlooked as Devon Still in 2011. Sure, the pedophilia scandal at Penn State is much bigger and more important than football.
And the media is treating it as such they should. Also, leading to Still's relative obscurity is the fact that offense sells tickets, and gets the glory. Defense is overlooked. And as well know, the PSU offense is awfully bad, with the quarterbacking and passing game phantasmagoric.
However, Still, a 6-5, 310-pound senior is getting it done for a Penn State defense that ranks third nationally in points against (13.0 per game), trailing only Alabama and LSU.
The Nittany Lions' defense is eighth nationally in yards allowed per game (287.3). Still has been Penn State's defensive leader and is tied for 11th in the country in tackles for loss (16.5 for 75 yards), of which four of those are sacks for 34 yards in losses.
Go here for much more on Still
32. NY Giants, Zach Brown, LB, North Carolina

NYG team needs: TE, DT, OT, LB
A good value pick for the Giants, as GM Jerry Reese is as much a value GM as it comes. Oh wait, it's also a needs-based pick as the Giants have enured a lot of injury issues in the defensive front; highlighting the need to build depth there.
Here's the second round of this mock draft.
This mock is listed in the following databases: FF Toolbox, DC Pro Sports Report, Walter Football, and Hail Redskins.
Paul M. Banks is CEO of The Sports Bank.net, an official Google News site generating millions of unique visitors. He's also a regular contributor to Chicago Now, Walter Football.com, Yardbarker, and Fox Sports
A Fulbright scholar and MBA, Banks has appeared on live radio all over the world; and he's a member of the Football Writers Association of America, U.S. Basketball Writers Association, and Society of Professional Journalists. The President of the United States follows him on Twitter (@Paul_M_BanksTSB) You should too.
Related Posts via Categories