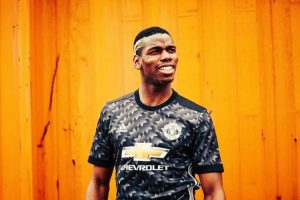 With Antonio Valencia and Ashley Young out, Paul Pogba captained Manchester United in their season opening win over Leicester City. The Frenchman would go on to wear the captain's armband nine times this season while Jose Mourinho was in charge. However, it wasn't long before Mourinho made it publicly known that the midfielder was no longer vice-captain, all the while claiming that no issue/tension existed between the two men.
Well, not many people believed the manager when he made these claims, and when a completely match fit Paul Pogba was inexplicably benched during the Portugese's final three matches in charge, the narrative that the two men were at odds with one another only became more strongly reinforced.
What a difference a manager makes.
Under interim boss Ole Gunner Solskjaer, Paul Pogba has been revitalized and rejuvenated. He's found his form again and he's been involved in more goals than any other player during the seven matches that Solskjaer has been in charge. Solskjaer hailed Pogba's leadership abilities, charisma and personality during a news conference today.
"He is a leader," the Norwegian said.
"He's a character, he influences people and you've seen the videos from France. He cares and he really wants to be successful. He knows he can't do it by himself, it's a team game and he's a character that brings so many good things with him when he's enjoying himself, I have to say."
While Mourinho was obviously not a fan of the Frenchman's colorful and quirky personality, Solskjaer embraces it.
"You see the personality, he loves playing football. He's a larger-than-life character, that's just the way he is."
It might not be long until Paul Pogba wears the captain's armband again.
"When the performances come as well, that marries together as a good leader and you see what it meant to him winning the World Cup in what France broadcast," the Red Devils caretake manager maintained.
"So for me, yes, he's captain material."
United vs Arsenal FA Cup 4th Round tie FYIs
Kickoff: Friday, January 25, 755 pm local, Emirates Stadium
Injury report for both sides: go to this link
Starting XI Predictions: Arsenal  Manchester United
Odds via Betfair: Manchester United win 17/10, Draw 5/2, Arsenal win 8/5
Paul M. Banks runs The Sports Bank.net, which is partnered with News Now. Banks, a former writer for NBC Chicago.com and Chicago Tribune.com, regularly appears as a guest pundit on WGN CLTV and co-hosts the "Let's Get Weird, Sports" podcast on SB Nation. 
He also contributes sociopolitical essays to Chicago Now. Follow him on Twitter and Instagram. The content of his cat's Instagram account is unquestionably superior to his.
Related Posts via Categories