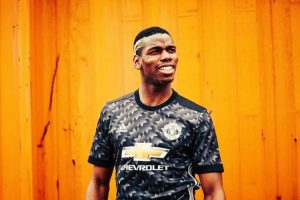 Manchester United midfielder Paul Pogba is a top trending term on Twitter right now and it's for all the wrong reasons. The most expensive player in club history (and the world at the time he was re-acquired in 2016) often looked dazed and confused on the pitch tonight in the Red Devils draw at Southampton.
Getting only the single point from a trip to the St. Mary's is basically a loss as United were taking on a side that's currently sitting in the relegation zone. You win, lose or draw as a team, but Paul Pogba looked very disinterested in getting any kind of result today. You know how elite his talents and abilities are as an individual player, so one has to wonder just what was going through his head today as he turned in a performance that was beyond dreadful.
Mourinho said United players need to play with their brain. Paul Pogba has seemed brainless today.

— Samuel Luckhurst (@samuelluckhurst) December 1, 2018
That's the chief United writer for the hometown newspaper, the Manchester Evening News, tweeting that above and it's nearly impossible to disagree with him. Pogba had unforced errors, and didn't seem to try too hard to recover from the mind-numbing errors he made.
Take a look:
What is Pogba doing pls?? ???pic.twitter.com/igIrLXUsIv

— Elvis Tunde ? (@Tunnyking) December 1, 2018
Have to agree with what journalist Tom McDermott said here:
The crime was not the mistake, it was Pogba's reaction and lack of effort to try and win the ball back… #MUFC

— Tom McDermott (@MrTomMcDermott) December 1, 2018
Who knows what he was trying to here-
Paul Pogba at it once again ? pic.twitter.com/OPJoy0BGvz

— Pys (@CFCPys) December 1, 2018
Right now on Twitter, you're seeing media, fans, and everyone else in between joining in for the pile on. Too bad Paul Pogba has given them so much material to work with.
What have I just seen from Pogba. It actually seems like he's doing it on purpose. Haven't seen him like this. Actually looked uninterested.
Unacceptable today. No clue why.

— All For United? (@allforunited) December 1, 2018
Hey Alexa, can you find me a short clip which sums up Paul Pogba's career at Manchester United? pic.twitter.com/olLGLrsm6O

— Colin (@colgcra) December 1, 2018
The draw that felt like a loss left United in seventh place, while the teams in 2nd-6th all have a chance to gain more ground on them this weekend. Despite gaining a point, Southampton remain in 18th, a point behind Huddersfield for the safety zone.
Paul M. Banks runs The Sports Bank.net, which is partnered with News Now. Banks, a former writer for NBC Chicago.com and Chicago Tribune.com, regularly appears as a guest pundit on WGN CLTV and co-hosts the "Let's Get Weird, Sports" podcast on SB Nation. 
He also contributes sociopolitical essays to Lineups.com and Chicago Now. Follow him on Twitter and Instagram. The content of his cat's Instagram account is unquestionably superior to his.
Powered by

Sidelines
Follow paulmbanks