It was another very disappointing season at Manchester United, an occurrence that is becoming all too common under the Ed Woodward regime. And by the brutally honest assessment of manager Ole Gunnar Solskjaer, next season might not be a whole lot better.
This rebuild could take some time, and that means a summer transfer window filled with many comings and goings. And with Manchester United linked to approximately 97,324 players already, it's time for some United transfer talk.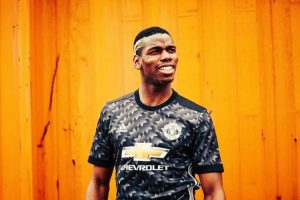 Paul Pogba wants out, Real Madrid wants him, and United don't want him to go. However, if they price is right, and it does seem like Madrid could make them an offer they can't refuse, then they should take it.
And according to the Sun, Pogba will have to hand in a formal transfer request in order to make this deal actually happen. His situation/Old Trafford story arc just seem to grow more and more like Angel Di Maria's by the day. Selling Pogba could create a massive financial windfall and that's definitely welcome because United have to rebuild at all positions, and thus the more money the better.
One position in particular that definitely needs a massive upgrade is winger, and according to the Manchester Evening News, United are making that a top priority this summer transfer window.
M.E.N. claim that Swansea City's Daniel James is being considered, "as a fall-back option." The article goes on to say that United are instead hoping to first try and secure a more proven player.
Finally, midfielder and overall really good dude Juan Mata is now out of contract, with his camp having refused the most recent offer from the club. Mata is a nice guy and loves the club, but two sides are still apart at this point. It doesn't mean the 31-year-old is out the door though, as Ole Gunnar Solskajer still wants to bring the Spaniard back.
At least that is the narrative according to ESPN FC.
Paul M. Banks runs The Sports Bank.net, which is partnered with News Now. Banks, the author of "No,  I Can't Get You Free Tickets: Lessons Learned From a Life in the Sports Media Industry," regularly appears on WGN CLTV and co-hosts the "Let's Get Weird, Sports" podcast on SB Nation. 
Banks, a former writer for NBC Chicago.com and Chicago Tribune.com, also contributes to Chicago Now. Follow him on Twitter and Instagram. The content of his cat's Instagram account is unquestionably superior to his.
Powered by

Sidelines
Follow paulmbanks