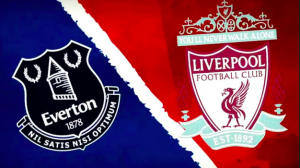 What an amazing story it would have been for Liverpool FC, to end their three decade league title drought at Everton in the Merseyside derby; in the very first game after the league shut down for over three months due to a pandemic.
Alas, it is not to be, as Manchester City routed Arsenal tonight 3-0. However, the Reds can at least take one more step closer to clinching the inevitable, and in the process get another victory over one of their two most bitter of rivals. Let's take a look at the team news for this one, starting with the home side.
It appears that Theo Walcott, Fabian Delph and Yerra Mina could all be out of commission for this one.
Delph has been missing training while Mina has picked up a thigh injury. Walcott is still recovering from having had minor surgery. Elsewhere for the Toffees, Andre Gomes faces a late fitness test.
As for Jurgen Klopp's men, they have a pretty much fully fit squad, now that left back Andy Robertson and team captain Jordan Henderson have fully recovered from injury.
Merseyside Derby FYIs
Kickoff: 7pm, Sunday June 21, Goodison Park, Liverpool
Odds:   Liverpool 3/5    Everton 9/2   Draw 29/10
Records:   Liverpool  27-1-1  Everton 10-12-7
Liverpool restart season preview: go to this link
Liverpool Starting XI Prediction: go to this link
Position in Premier League Table:  Liverpool  82 points, 1st   Everton  37 points, 12th
Liverpool 2, Everton 0
The title is inevitable, so now it's about trying to break the record for season wins, points, goals, fewest goals allowed and goal differential, all that good stuff! Unfortunately, the unbeaten and unblemished season ship has sailed, but there is still plenty left to motivate this side.
Paul M. Banks runs The Sports Bank.net, which is partnered with News Now. Banks, the author of "No, I Can't Get You Free Tickets: Lessons Learned From a Life in the Sports Media Industry," regularly contributes to WGN TV, Sports Illustrated, Chicago Now and SB Nation.
You can follow Banks, a former writer for Chicago Tribune.com, on Twitter and his cat on Instagram.
Powered by

Sidelines
Follow paulmbanks