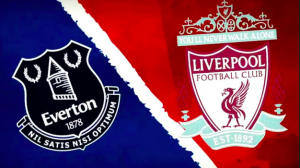 Liverpool FC are tied for fifth all time in FA Cup titles won, but they haven't raised this specific piece of silverware since 2006. They are also tied for third all time in runners-up appearances, so the Reds are no strangers to making deep runs in this tournament.
While they are basically invincible in form right now (more or less), there is one manager who has beaten them this season- Carlo Ancelotti. He was with Napoli then, in the autumn, but as he leads Everton into this one he outlined the keys to taking down Goliath; uh sort of.
"Score more goals," he said playfully.
"Jurgen is my friend, we have a good relationship and I had the luck to beat him last season as well, although they won the competition."
"At Napoli it was the same, we were able to do a great performance because to beat Liverpool you have to do a great performance, a normal performance is not enough.
Liverpool FC Starting XI Prediction vs Everton (FA Cup 3rd Round)
  Mane      Firmino    Salah
Keita     Henderson    Wijnaldum
  Robertson     Van Dijk     Gomez      Alexander-Arnold
Adrian
Everton FC at Liverpool FC FYIs
Team news for both sides: go to this link
Kickoff: Sun. Jan 5, 4:01 pm, Anfield
TV: BBC1
Series History: Liverpool wins 120, Draws 83, Everton wins 82
Referee: Jonathan Moss
Paul M. Banks runs The Sports Bank.net, which is partnered with News Now. Banks, the author of "No,  I Can't Get You Free Tickets: Lessons Learned From a Life in the Sports Media Industry," regularly appears on WGN CLTV and co-hosts the "Let's Get Weird, Sports" podcast on SB Nation. 
You can follow Banks, a former writer for NBC Chicago.com and Chicago Tribune.com on Twitter here and his cat on Instagram at this link.
Powered by

Sidelines
Follow paulmbanks