Erin Burnett is preggers. She was showing it off yesterday at a Big Shooter conference in Sun Valley, Idaho.
The journalist's baby is due in November, just one month shy of she and her husband's some rich investment banker guy, first wedding anniversary. You probably know Erin Burnett best from the time Jim Cramer had his INSANE MELTDOWN next to her. His famous prognostication of the upcoming housing bubble bursting/financial meltdown…THEY KNOW NOTHING!!! OPEN THE FED WINDOW!!!
Then there's the time Jim Cramer admitted how disgustingly corrupt and white-collar-criminal he is to Jon Stewart. And the time he checked out the rack of Erin Burnett on the air. watch video:
More on Erin Burnett from Ed Cmar, one of our lead hockey writers. This is an excerpt from his top ten hottest news anchors post:
along with my editor, Paul M. Banks, we at TSB really value female news anchors with that great combination of stunning looks and a great deal of smarts.
After all, we like to fancy ourselves as intellectual types, not Neanderthals – and Burnett is that rare combination of both. Burnett is currently the anchor of her own news show on CNN, Erin Burnett OutFront.  She was previously the co-anchor of CNBC's Squawk on the Street program and the host of CNBC's Street Signs program. Erin Burnett has also appeared on NBC's Meet the Press, Today, MSNBC's Morning Joe and NBC Nightly News as well as making occasional appearances on The Celebrity Apprentice, serving as an advisor to Donald Trump. She is a member of the Council on Foreign Relations.  Erin Burnett attended Williams College, ranked as the top liberal arts college in the U.S., where she studied political science and economics, graduating with a bachelor of arts degree in political economy. As an undergraduate, she played lacrosse and field hockey.  Erin Burnett began her career as a financial analyst for Goldman Sachs in its investment banking division, where she worked on mergers and acquisitions and corporate finance.  And while the raven-haired stunner's ratings have suffered , there is no doubt that she makes those stories about both politics and finance about as enticing as those subjects will garner.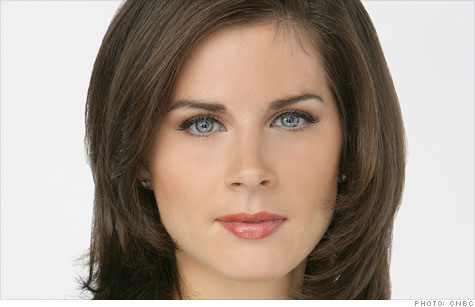 Paul M. Banks is the owner of The Sports Bank.net, an affiliate of Fox Sports. He's also a correspondent for 95.7 The Fan, and reports on Chicago sports media for Chicago Now.  President Obama follows him on Twitter (@paulmbanks)
Powered by

Sidelines
Follow paulmbanks
Related Posts via Categories